Your essential guide to helping your CEO understand the power of their brand
Even in business-to-business (B2B) marketing, brands matter. They shape perceptions, foster trust, and can significantly influence purchase decisions. Despite this being completely obvious to us marketing-types, many at board-level will question the relevance of investing in brand building, especially during economic downturns.
That's usually because there's often a lack of understanding of the role of the brand – many executives seeing 'brand' as a nice to have; the icing on the cake.
So if you're struggling to get the investment you need, here are a few helpful thoughts that might tip the balance in your favour.
Let's get evidence-based
There's a perception out there (or is it a chip on my shoulder?) that branding is fluffy. So we need to knock that thought on its arse; before you approach your CEO, make sure you've got evidence that will counteract any argument they throw at you. Just in case you haven't got hard facts, here are a few you could use:
Google and CEB's Marketing Leadership Council found that 70% of a B2B buyer's decision-making process is influenced by the brand.
Harvard Business Review discovered that well-known brands get added to consideration sets faster, close deals more often, and can command a 13% price premium over non-branded counterparts.
Kantar Millward Brown and McGraw-Hill Research revealed that brands that maintained or increased their advertising during recessions saw their market share rise and had significantly higher sales once the economy rebounded.
B2B International reports that decision-makers are 60% more likely to consider brands that have a clear value proposition that they can quickly understand.
McKinsey & Company shows that strong brands outperform weak brands by 20% in terms of EBIT (Earnings Before Interest and Taxes).
SiriusDecisions found that B2B companies with strong brands achieve higher EBIT margins than those with weaker brands.
LinkedIn's B2B Institute and Les Binet and Peter Field found that businesses that invest over the long-term (5+ years) in brand building vs. sales activation efforts enjoy 3x efficiency in their advertising.
B2B Institute at LinkedIn also suggests that B2B brands that are admired or liked grow twice as fast in terms of market share.
Gartner suggests that when B2B buyers are considering a purchase, they spend only 17% of that time meeting with potential suppliers.
The same Gartner study suggests that customers who perceived the information they received from suppliers to be helpful were 2.8 times more likely to experience a high degree of purchase ease, and three times more likely to buy a bigger deal with less regret.
A study by the Economist Intelligence Unit found that B2B companies with strong brands generate 20% more revenue than those with weak brands.
Another study by Brand Finance found that B2B brands with strong reputations command a 23% premium on their stock price.
Another study by Forrester Research found that B2B companies that invest in brand building experience a 10% increase in sales and a 15% increase in profits.
Forrester found that emotion was the biggest driver of customer loyalty in B2B, even outpacing ease and effectiveness.
Edelman Trust Barometer revealed that 81% of survey respondents said they need to trust the brand to do what is right before making a purchase decision.
So you've got some facts, now what?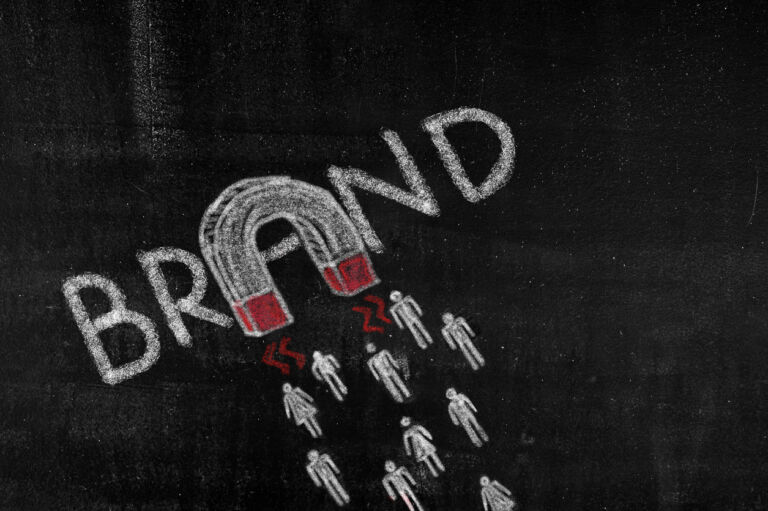 So there's lots of evidence to support you – a strong brand will attract new customers, make sales easier, help you sell more at a higher margin and gain greater loyalty. You just need to sell that message.
Here's a strong argument, in the form of an email to your CEO:
Dear [CEO's Name],
I wanted to discuss an area of potential growth for our company – investing in our B2B brand. Market research reveals that a huge 70% of a B2B buyer's decision-making process is influenced by the brand. It's clear our customers are significantly emotionally invested in the brands they choose.
A stronger brand would carry tangible benefits with real impact on our bottom line.
I have evidence that well-known brands get added to consideration sets faster, close deals more often, and can command a 13% price premium over non-branded counterparts.
I believe that building our brand is a strategic investment that can protect us from pricing wars, open more doors to partnerships and collaborations, and enhance our market position.
Importantly, if we build our brand, it could be a lifeline during economic downturns. Studies show clearly that companies who maintained or increased their brand investment during recessions saw a significant boost in their market share and sales once the economy recovered.
I'd love the opportunity to discuss how we can effectively leverage brand marketing to take our company to new heights.
Looking forward to your thoughts.
Best,
[Your Name]
It doesn't have to be an email, obviously. This is for illustrative purposes only.
And for pity's sake, don't blame me if you send this and get fired (you won't).
The point is that you need to ensure that your argument is evidence-based. So dig out the evidence at every opportunity – when they counter with 'yes, but…' you've always got your own counter, counter-argument.
You might need to be patient, but don't give up – persist. It's important. Remember, strong brands are not just an aesthetic choice—they're strategic assets that contribute to long-term business success.
And if your CEO doesn't listen to the evidence, if you're knocked back over and over… there are plenty of forward-looking businesses out there who need someone just like you.
Good luck!